Visit the Museum
Located in the historic Fletcher-Moon House, we invite you to explore our fascinating collection of artifacts while learning about Rocklin's rich history.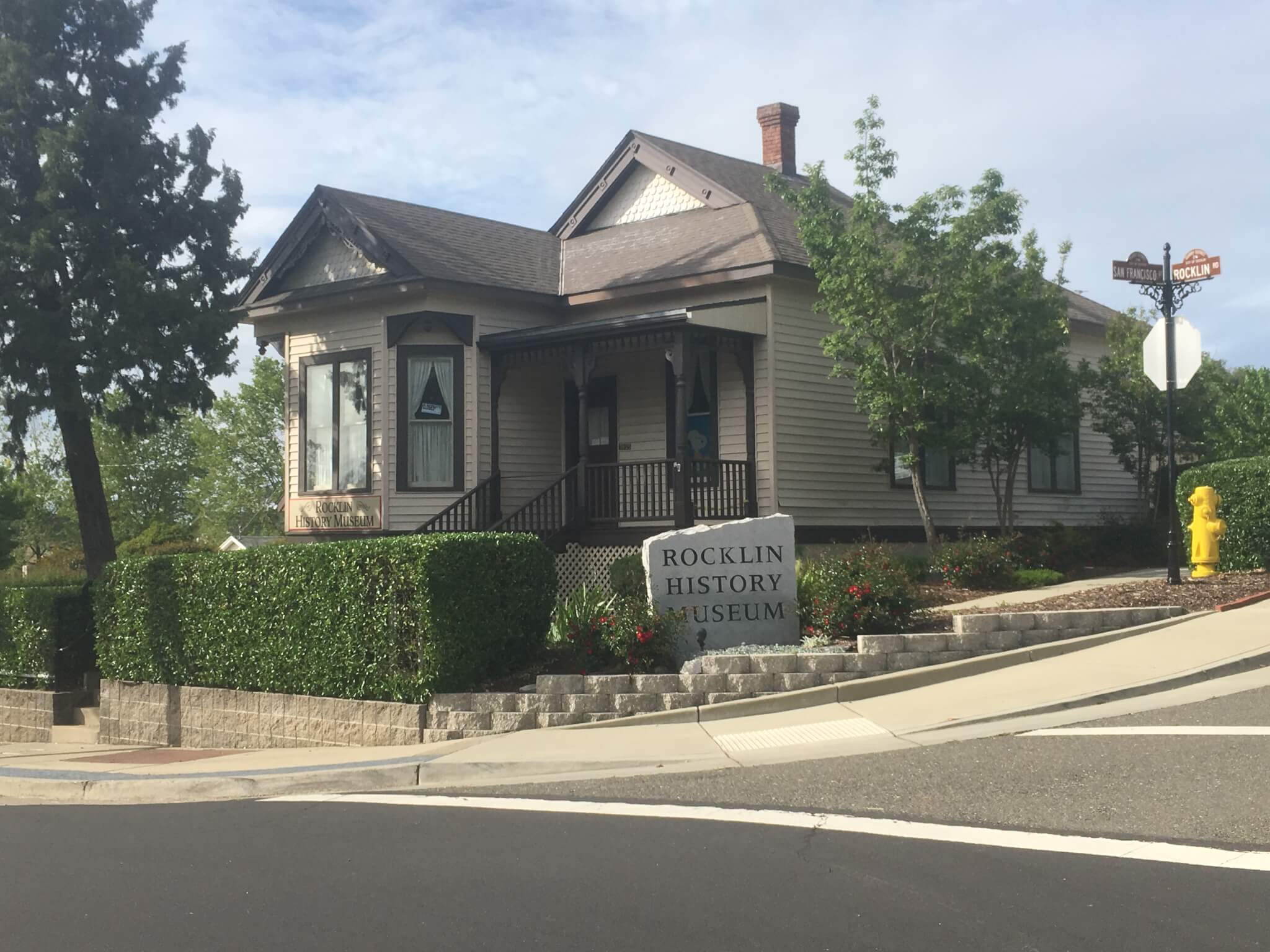 ---
Museum Hours
 Saturdays and Sundays:  1:00 – 4:00 pm
The museum address is 3895 Rocklin Road and is easily found just across from City Hall at the corner of San Francisco and Rocklin Road.
---
Who We Are
As volunteers for this non profit 501(c)(3) organization, we are stewards of many of Rocklin's irreplaceable historical buildings and items. We also encourage participation and awareness of Rocklin citizens by organizing tours and events so that we can all enjoy Rocklin's rich history.
Current Officers
President: Jim Hammes
Vice President: George Salgado
Secretary: Allegra Hakim
Treasurer: Kathryn Ripley